In the vibrant heart of San Francisco, a cannabis destination like no other awaits you. Mission Cannabis Club, not just a dispensary, but an experience, stands as a testament to the city's cannabis culture. Explore what sets us apart in the thriving cannabis landscape.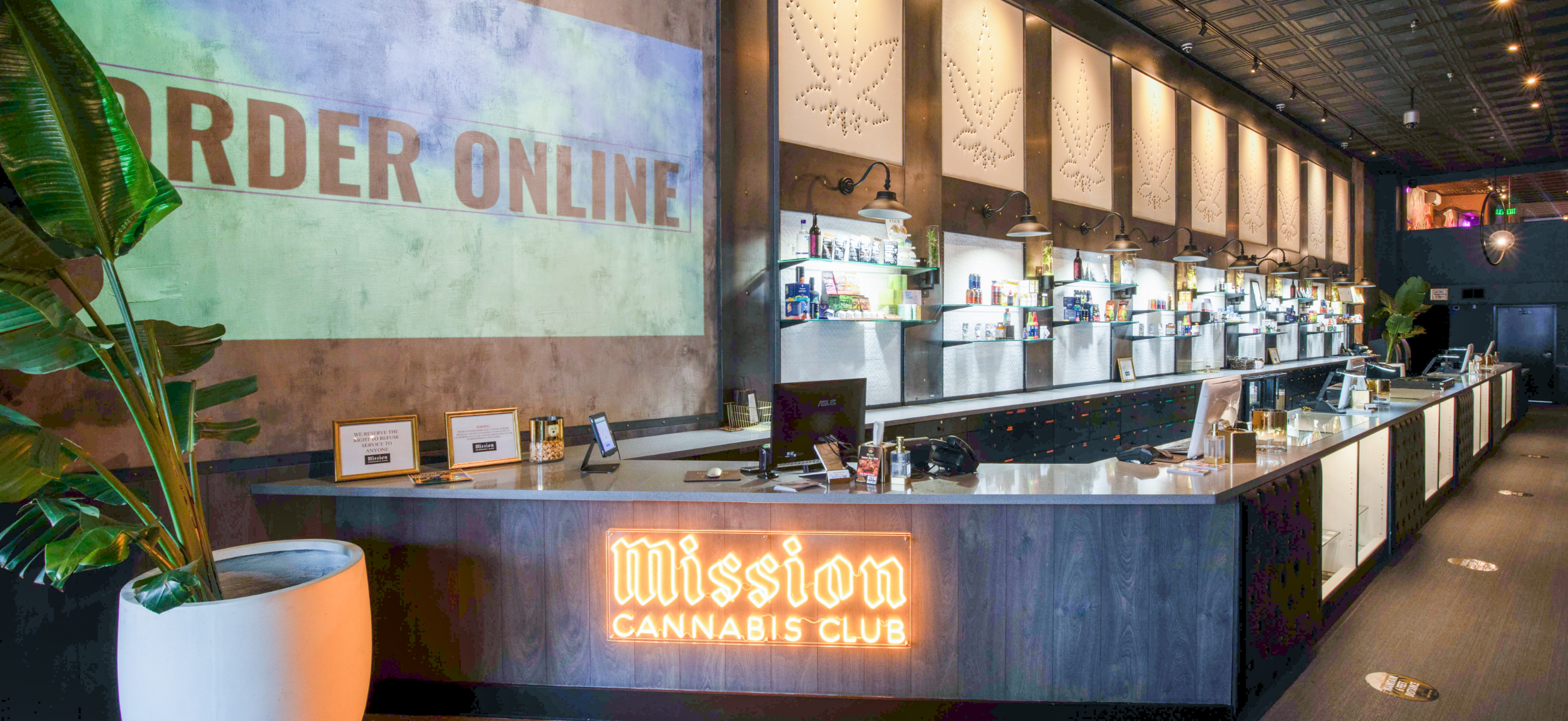 A Cannabis Dispensary with a Difference
Diverse Selection: Mission Cannabis Club prides itself on curating a diverse and high-quality selection of cannabis products. From premium flower strains to edibles, topicals, and concentrates, we cater to the discerning tastes and varying needs of our customers.

Mission Cannabis Club Locations: With three dispensaries and a delivery service in San Francisco, you have options. Choose your preferred shopping destination or enjoy the convenience of delivery.

Expert Budtenders: Our experienced, knowledgeable, and friendly budtenders are always ready to guide you through our extensive menu. They provide personalized recommendations based on your preferences and intended effects.
A Cannabis Community and Lounge
Community Connection: Founded by cannabis enthusiasts, Mission Cannabis Club believes in fostering a community that appreciates the nuances of this remarkable plant. We understand that cannabis use can be a shared and enlightening experience.

Safe and Engaging Lounge: Our lounge is designed to be a comfortable, safe, and engaging environment for patrons to relax, socialize, and enjoy their products. It's not just a dispensary; it's an oasis for cannabis enthusiasts.

Cannabis Education: We're committed to promoting responsible, enjoyable cannabis use and ensuring our products meet the highest standards of safety, quality, and efficacy. Stay informed with our educational resources.
Quality and Innovation
Cutting-Edge Cannabis Research: We stay at the forefront of new strains, innovative products, and cutting-edge cannabis research. Our goal is to provide you with access to the latest and greatest in the cannabis world.

Premium Cannabis Delights: Our team of knowledgeable budtenders is ready to guide you through our extensive menu and recommend personalized cannabis products based on your preferences.
Membership Perks at Mission Cannabis Club
The Mission Cannabis Club Membership: Enhance your cannabis journey with our exclusive membership program. Choose from three tiers, each offering unique benefits like store-your-cannabis, access to the newest products, and more.
Daily Deals for Extra Savings
Great Deals: Explore our daily deals and offers, saving big on delivery and in-store shopping. Sign up for our email club to receive exclusive discounts, upcoming events, and new product drops.
Customer Reviews: Your Voices, Our Inspiration
Real Stories and Experiences: Explore the candid and unfiltered reviews from our valued customers. Hear firsthand about the exceptional service, quality products, and engaging experiences they've had at Mission Cannabis Club.
Frequently Asked Questions (FAQs): Your Queries, Answered
Comprehensive FAQs: We've compiled a comprehensive list of frequently asked questions about all our locations and services to provide you with the information you need.
At Mission Cannabis Club, your satisfaction is our priority. We invite you to embrace the modern cannabis experience, where curiosity meets community, knowledge meets passion, and quality meets comfort. Join us on the journey of discovering the wonderful world of cannabis.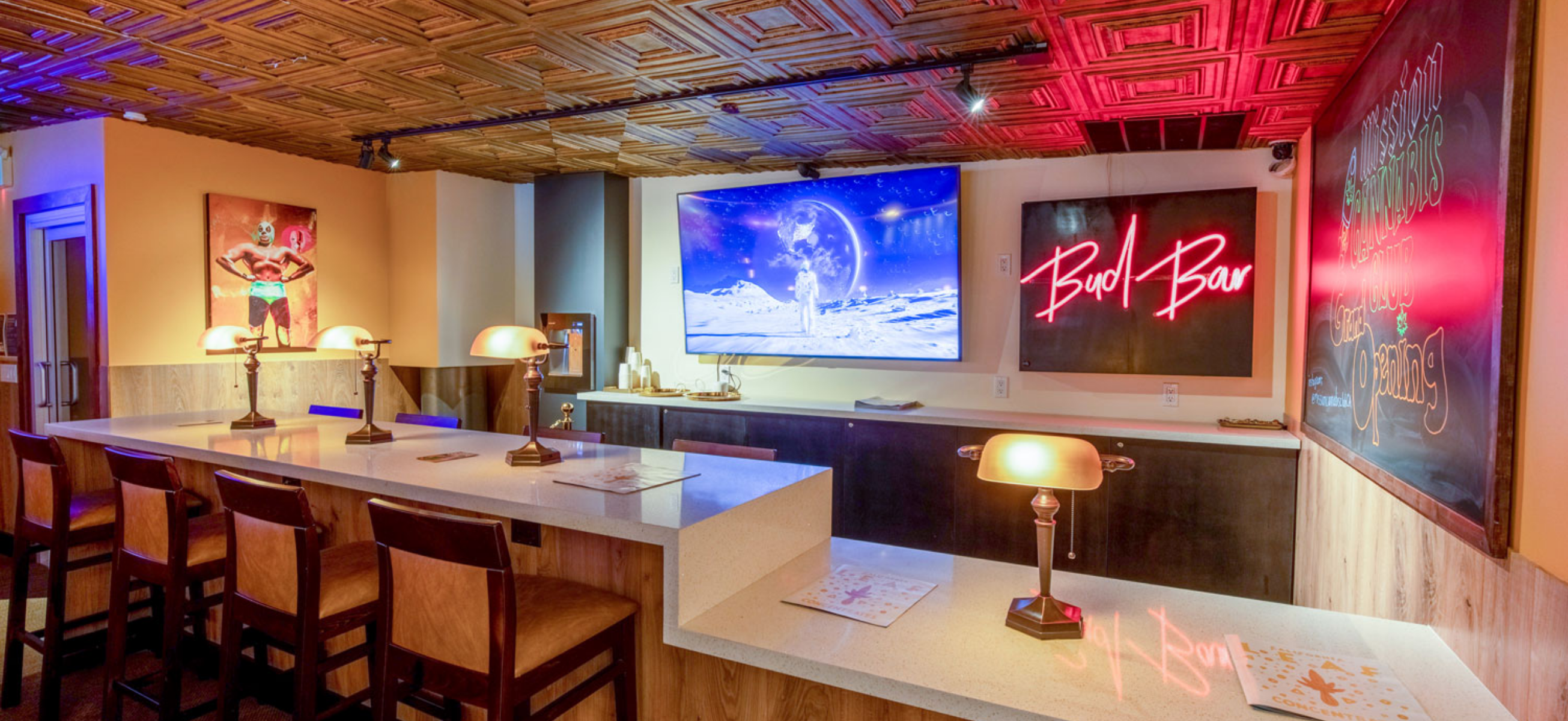 Cannabis is not just a plant; it's a journey of discovery, a shared experience, and a path to a deeper connection with our world and each other. Al Shawa