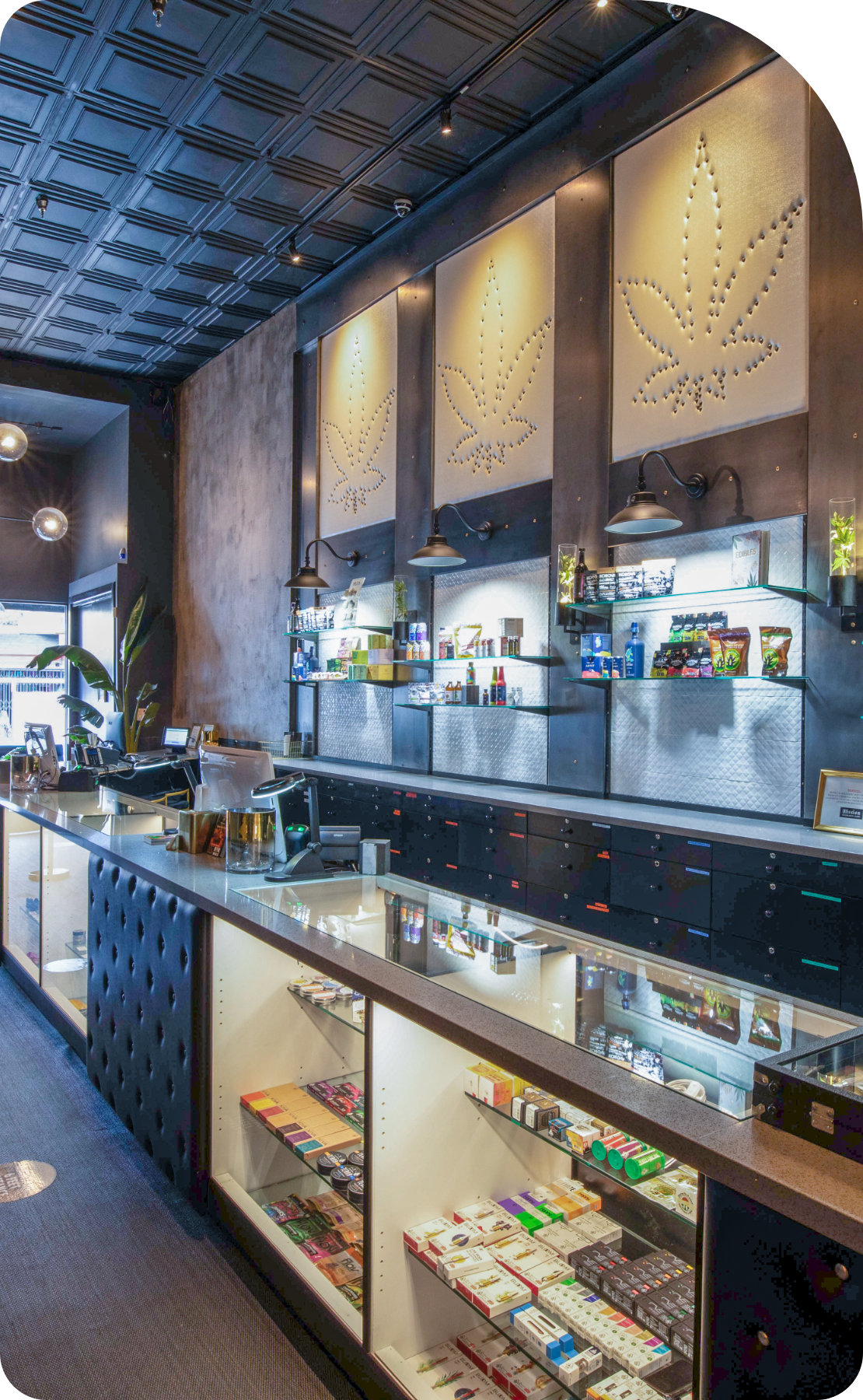 The Premier
Cannabis Destination
in San Francisco
Your adventure in the world of cannabis begins here, where curiosity meets community, knowledge meets passion, and quality meets comfort. Join us at Mission Cannabis Club, Russian Hill Cannabis Club, and Union Cannabis Club and elevate your cannabis experience in the vibrant heart of San Francisco.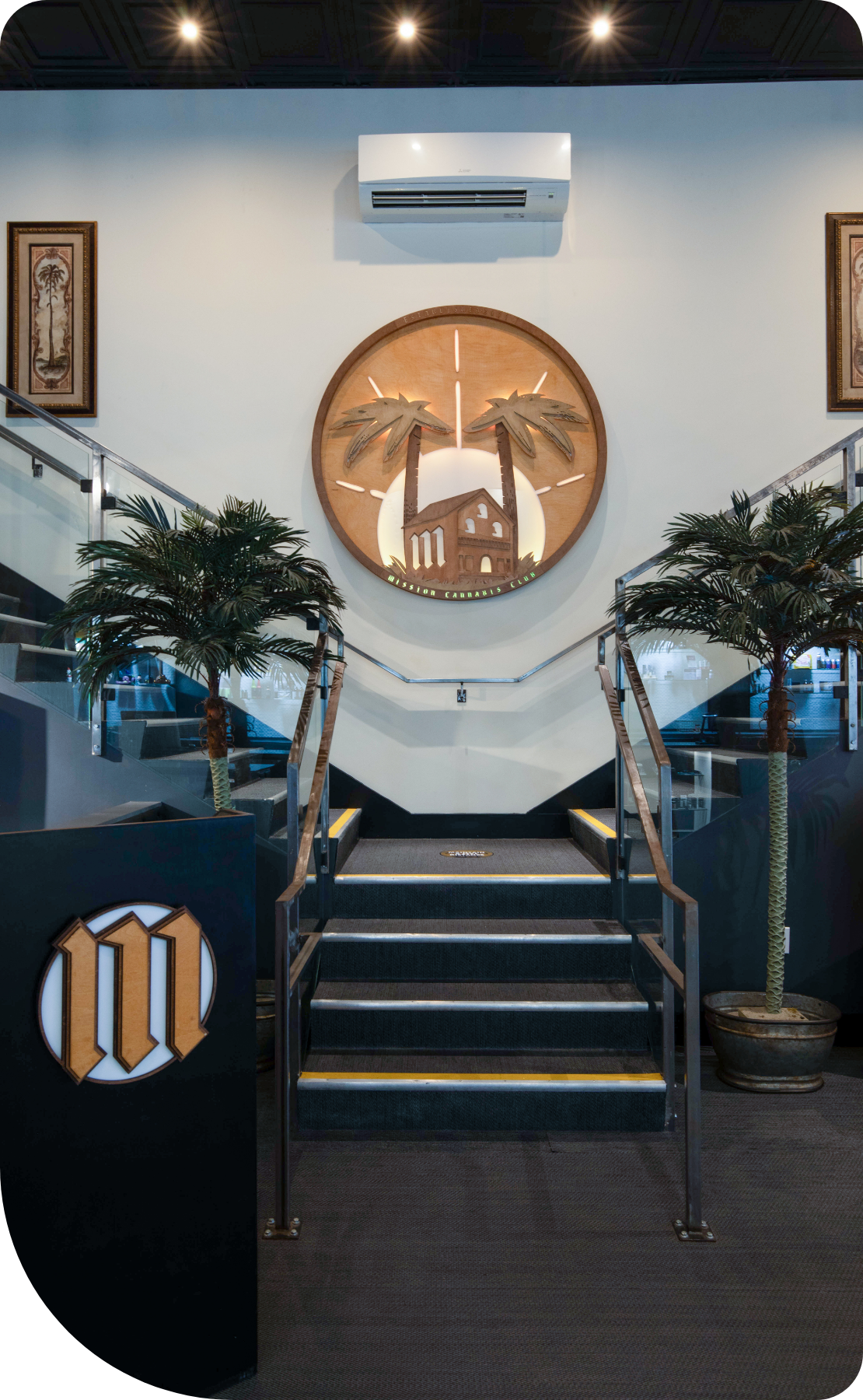 Shop from
Three
Unique Locations
Our team of experienced, friendly, and knowledgeable budtenders is always ready to assist you. They can guide you through our extensive menu and offer personalized recommendations based on your preferences and desired effects.
Located at 2441 Mission Street, San Francisco, CA 94110, we have been serving the Mission neighborhood since 2010. Offering both medical and recreational cannabis, Mission Cannabis Club is your trusted source for a wide range of products, including locally grown flower, edibles, concentrates, and more.
Nestled at 2424 Polk Street, San Francisco, CA 94109, our Russian Hill location is a haven for those looking to elevate their cannabis experience. With a focus on premium products and a charming lounge overlooking a lush garden, it's the perfect place to purchase and consume your favorite cannabis delights.
Located at 2030 Union Street, San Francisco, CA 94123, we offer both dispensary and delivery services. Our dedicated team is here to assist you in finding the perfect cannabis products to meet your needs. Join us for a top-notch cannabis experience, featuring curated products and exceptional customer service.
What Sets Us Apart
at The Cannabis Club?
Our experienced, friendly, and knowledgeable staff are committed to helping you navigate our extensive menu and providing personalized recommendations for your preferences and desired effects. Whether you're a seasoned user or a novice, we're here to make your visit informative and enjoyable.
Your well-being is our top priority. We're dedicated to promoting responsible and enjoyable cannabis use, ensuring our products meet the highest standards of safety, quality, and efficacy. With a deep understanding of the cannabis industry, we're at the forefront of new strains, innovative products, and cutting-edge cannabis research.
We're more than just dispensaries. We believe in the power of shared experiences and strive to create comfortable, safe, and engaging lounge environments for patrons to relax, socialize, and appreciate the nuances of this remarkable plant.
Customer Reviews
Your Voices, Our Inspiration
Explore the candid and unfiltered reviews from our valued customers. Hear firsthand about the exceptional service, quality products, and engaging experiences.
Union Cannabis Club's delivery service is top-notch. They're always on time, and the products are consistently great quality. Plus, their loyalty rewards program is a nice perk. It's my go-to for all things cannabis.
Russian Hill Cannabis Club exceeded my expectations! As a newbie to cannabis, I had lots of questions. The staff was incredibly patient and helped me find the perfect products for my needs. The lounge was a chill spot to relax and learn more about the cannabis world.
I cannot express how much I appreciate Mission Cannabis Club. Their budtenders are always knowledgeable and friendly. I've been a regular here for years, and every visit feels like catching up with friends. The lounge is a fantastic addition. Highly recommend!
I can't get enough of the lounge at Mission Cannabis Club. It's become my little sanctuary. The atmosphere is so welcoming, and it's the perfect place to unwind with friends. No doubt, this is the best cannabis lounge in the city.
Welcome to Our
Cannabis Blog
Explore the captivating world of cannabis through our informative and engaging blog posts. Here at Mission Cannabis Club, Russian Hill Cannabis Club, and Union Cannabis Club, we are passionate about sharing our knowledge, insights, and love for cannabis with you.