The holidays are officially upon us and with them come the ups and downs of family time. We know it's stressful! It can be tough to break away from the group and take a second to relax with your favorite stress reducing plant. What if you could enjoy cannabis without offending any of your family members?
Discreetly Enjoy an Edible
Since lighting up a joint in front of Grandma is probably a bad idea (unless your grandmother is a badass, in which case, please continue blazing with granny), you have to find a way to enjoy cannabis without offending the more conservative family members. This is where edibles can help – they are perfect for getting your fix on the DL. Generally speaking, edibles take around 30-45 minutes to take effect and can last up to five hours. Keep in mind that with a full Thanksgiving belly edibles can take up to two hours to hit!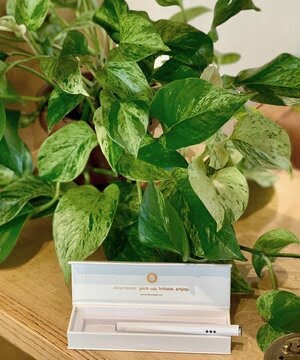 Bring your Vape Pen
Vape pens are an excellent option for people wanting to get high on the low for numerous reasons. First, the vapor produced by vaporizer cartridges is not nearly as thick or pungent as cannabis smoke, so smell becomes a non-factor. Secondly, vape pens are really easy to carry in your pocket and hit anywhere, anytime (within the rule of law, of course). If you're feeling overwhelmed by your family, or cooking responsibilities, or if wild holiday travel has you down, vape pens can be clutch for uplifting your spirits in situations where sparking up a joint just isn't an option. CBD vapes are also a thing in case you want to take the edge off without the buzz.
Tinctures + Capsules
Tinctures and capsules are super effective methods of dosing under the radar. They can pack easily with your toiletries and you can choose how little or how much emotional assistance you need! Tinctures are administered under the tongue, are amazing for microdosing and the effects are felt with 15 minutes. You can also add to your holiday beverage! Capsules are more like edibles in that they take longer to kick in so wait at least an hour before taking another.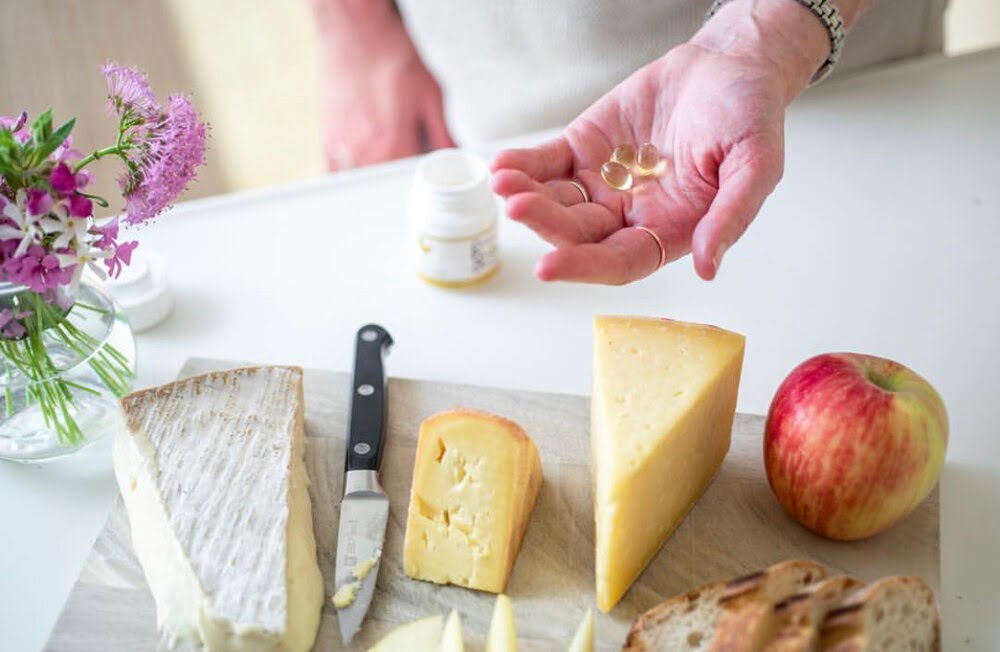 Spice Up Your Holidays with Some Mission Cannabis Club Cheer
Before heading out of town for Thanksgiving, stop by Mission Cannabis Club to get some party favors that will take your meal to the next level. We have some incredible edibles by Potli that can elevate your favorite holiday dishes.
THC Chili Oil
Potli's chili oil comes from their co-founder's family recipe, passed down through generations and continents. Fragrant and lightly spicy, it's the perfect add on to soups, salads, or anywhere else in your day where a little heat might be needed.
Potli's THC Chili Oil is best used as a meal topper, and we suggest adding it to some Thanksgiving classics like mashed potatoes, stuffing, or on top of the whole plate!
Heat-Activated 1:1 Olive Oil
Potli's cannabis infused extra virgin olive oil is a substitution for your normal cooking oil. Potli's olive oil is 250mg CBD / 250mg THCA, so you'll feel blissed but not buzzed if you enjoy it raw. When it's heated, the THCA converts to THC making Potli's olive oil great for sautéing, baking, or adding into any dish that's cooking on the stovetop if you DO want the extra kick.
INFUSED Honey
Want a sweet way to meet your stoner needs? Well, Potli has you covered with their Going Up THC infused honey, as well as their Coming Down CBD honey. Potli's THC infused honey has 88mg of THC and it works perfectly as an addition to homemade salad dressings or as a glaze. Going Down contains 150mg of CBD and is perfect for that after dinner tea! Potli's honey is a great topper that can make any dish sweeter and take it a little higher.
Not that we need to say this, but consent is required! Please don't dose your family.
The holiday season at Mission Cannabis CLUB
Shambhala is out and Mission Cannabis Club is in! You've noticed our shop has been a construction zone for a while, but we're almost done! We are so excited for you to visit and enjoy our new space. With the larger storefront comes more products, so please let us know what you want to see!
MCC already has everything you need to make your holiday season a bit more stress-free. Whether it's packs of pre-rolls or any of our edibles, we have the cannabis products that can make just about any situation a bit better. We recommend sharing with friends and family! Cannabis makes a lovely holiday treat that is great for gatherings.
If you have any question about cannabis, CBD products, or the industry at all, then visit our dispensary. Our team of budtenders are the leading cannabis experts in San Francisco, and we are happy to answer any questions that you may have. Together, we can help find the right products for you so that you can safely enjoy cannabis.